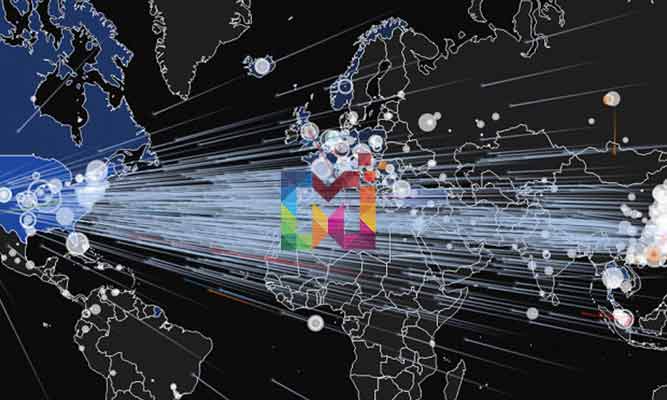 Günümüzde farklı nedenlerle web sitelerinin saldırıya maruz kaldığı bilinen bir gerçektir. Özellikle DDoS saldırıları sıklıkla kullanılan bir terim haline gelmiştir. Sık kullanılan DDoS nedir? Bu kavramın adı "Distributed Denial of Service" yani "Dağıtık Hizmet Engelleme"dir. Saldırılar "bilgi güvenliği" unsurlarından biri olan "erişilebilirliği" hedeflemektedir. İlk başlarda bu saldırı, "DoS", "Denial of Service" yani "tek bir kaynaktan hedefe yönelik saldırı yapılması" şeklinde ortaya çıkmış, bu saldırı türü zaman içinde şiddetinin daha da arttırılması için pek çok sayıda kaynaktan tek hedefe yönelik olarak gerçekleştirilen saldırı holine dönmüştür. DoS saldırıları, tüm web sitelerinin erişilebilirliğini engellemeye yönelik olar bir saldırı türüdür. Tüm sistemler kullanıcı sayıları, hat kapasitesi, anlık istek sayısı gibi kriterler için belli değerler belirlenmekte ve tasarım, bu değerlerin bir miktar üstünde olan yükü kaldırabilecek bir şekilde yapılmaktadır. DoS ve DDoS saldırılarında, sistemin kaldırabileceği yükün kat kat üzerinde anlık istek, anlık kullanıcı sayısı ile yapılmaktadır. Bu saldırılarda sistem cevap veremez hale getirilmektedir. Ayrıca doğrudan sistemin kendisi değil hattı hedef alınarak da sistemin erişilebilirliğine saldırı düzenlenebilmektededir.
Peki, DDoS saldırısı nasıl yapılır? DDoS saldırılarının her an kapasite üstü istekle gerçekleşmediği bilinmelidir. Özellikle hedef sistemlerdeki zafiyetlerin de sistemin erişilebilirliği açısından risk oluşturabildiği göz önünde tutulmalıdır. Windows, Linux gbi işletim sistemlerinde, IIS,Apache gibi web sunucu uygulamalarında arka tarafta çalışan uygulamanın sunucusunda ya da sistemin diğer bileşenlerindeki zafiyetlerden yararlanılması, bu sayede sistemin işleyemeyeceği şekilde istek gönderilmesi de mümkündür. Bu sayede sistemin herhangi bir bileşeninde u istek işlenememekte, böylece sistem erişilemez bir halel gelebilmektedir. DDos saldırıların günümüzde kolay bir şekilde yapılabildiği unutulmamalıdır. Özellikle bu tür saldırıların gerçekleştirilmesi için teknik bilgiye de ihtiyaç yoktur. İnternette bulunan basit programlar indirilerek sistemin hedef alınması, yalnızcı IP adresi kullanılarak ya da alan adı girilerek sistemin erişilemez olmasının sağlanması mümkün olmaktadır.
DDoS saldırıları kişi ve kurumlar için önemli ve öncelikli bir tehdit haline gelirken. Bunu önlemenin yolu yoktur. Çünkü sistemin kaldıramayacağı yoğunlukta bir erişim söz konusu olmaktadır ve özellikle uluslararası siber saldırılarda bu yöntem etkin olarak kullanılmaktadır.